A heat wave is moving from the north central to mid central and southeastern provinces with the daytime temperature of 35- 37 degrees Celsius, even some places up to over 38 degrees Celsius such as Dong Hoi and Tuyen Hoa (Quang Binh), Dong Ha (Quang Tri), reported the National Hydrology Meteorology Forecast Center.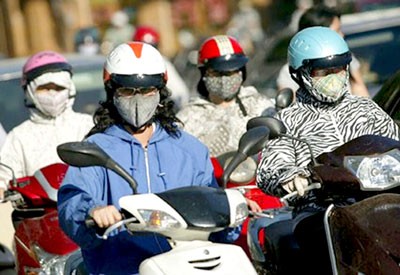 (Photo:SGGP)
Currently, the temperature in the northern region increases sharply. The highest temperature in Hanoi reaches at 30 degrees Celsius, and it is predicted to be at 32- 34 degrees Celsius.
Meanwhile, the highest temperature in the mid central and southeastern region is measured at 35- 36 degrees Celsius, even up to over 37 degrees Celsius in some places.
According the weather forecast, the heat wave will last in next two or three days in the Southern region. By April 12, the north central, northwestern region will face the hot and dry weather with the highest temperature of 35- 38 degrees Celsius.