A cold front is sweeping the Northern provinces causing temperature drops as low as minus 1 degree Celsius, according to Hydrological and Meteorological Forecast Center.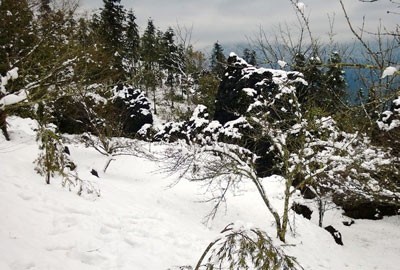 Snowfall covers Sa Pa (Photo: SGGP)
Forest management station of Xe Mountain region announced that mountain regions experienced snow at altitudes over 2,200 meters on February 11.
The country will experience an additional cold front through the country causing temperatures to drop sharply in the northern mountain regions, east northern regions, north-central regions and central provinces, according to the forecast center.
Northern and north-central provinces will experience rain on February 13.
The Gulf of Tonkin will experience level 6 wind speeds with level 7 gusts and extremely rough seas on February 13 evening.  The northeastern parts of the East Sea will experience level 6-7 winds with gust at level 8-9.
The cold front is expected to linger until February 15.