The northern and central regions of the country are again experiencing intense heat wave conditions since yesterday.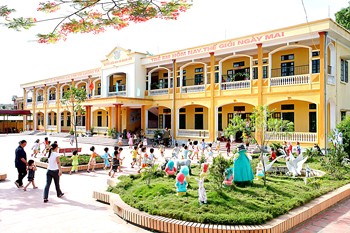 Intense heat wave across northern, central regions (Photo: SGGP)
According to the National Hydro Meteorological Forecasting Center, hot and sultry weather will be wide spread across these regions with high temperatures prevailing from 35-36 degrees Celsius and even touching 37-38 degrees in some areas.
The present scorching heat wave has been caused by the sudden development of a westwardly hot low pressure zone which is heading towards Vietnam.
The weather is much hotter in the central region as it has also been affected by southwesterly winds.
This is the fourth heat wave occurring in the northern and central regions since the beginning of the summer this year.