Perhaps six to eight storms will make landfall in Viet Nam, according to a forecast by the Central Weather Forecast Bureau. The Bureau compared its calculations with those of the international weather forecast centers in the Asian-Pacific area including Japanese, Filipino and Taiwanese centers.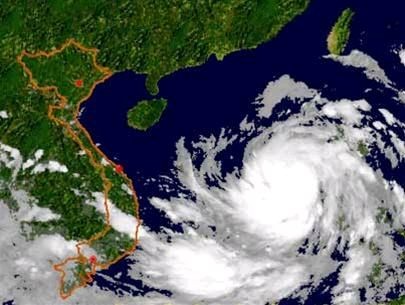 A storm is making landfall
In the future, storms will appear more frequently and be more likely to make landfall.
During the next month, the amount of rain will be higher than the average amount in past years. Rain will appear frequently and suddenly in both the North and the South. Therefore, both the government and citizens should have detailed plans to minimize the risk of damage during this rainy season.