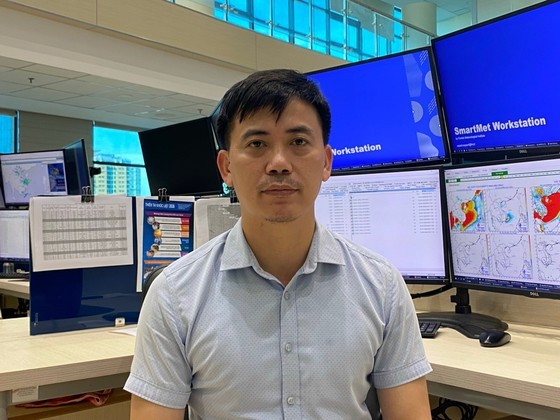 Meteorologist Nguyen Van Huong

The fourth storm of this year's hurricane season is forecasted to be one of the strongest storms affecting the mid-Central region during the past 20 years.
Noru has rapid wind speeds between 20 and 25 kilometers an hour, added Mr. Huong.
It is predicted that the superstorm will continue moving westerly at a maximum speed of 25 kilometers an hour, and the strongest sustained winds will be located near the Paracel Islands.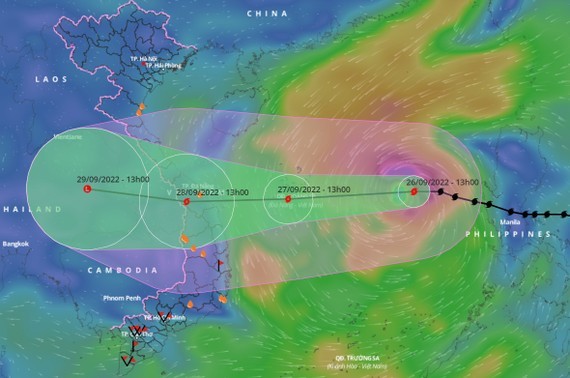 Typhoon Noru is heading toward the mid-Central region of Vietnam.
By the afternoon of September 28, the tropical storm will slam the mid-Central regions before sweeping through the Central Highlands region to Laos and Thailand and weakening into a low-pressure zone in Thailand.
From the evening of September 27 to September 28, the mid-Central region and northern part of the Central Highlands region will brace for intense rainfalls between 150 mm and 300 mm along with thunderstorms and whirlwinds.
There are three flood hazard scenarios under the impact of typhoon Noru, specifically intense rainfall exceeding 300 mm will cause rising flood water of alert levels 1, 2 and 3 in rivers of Quang Binh,Quang Tri, Quang Nam, Binh Dinh, Kon Tum, Gia Lai and Thua Thien-Hue provinces; extreme rainfall of exceeding 400 mm will submerge the mid-Central and northern part of the Central Highlands region, and will cause flooding in 60 districts and urban areas over Quang Binh, Quang Tri, Thua Thien-Hue, Da Nang, Quang Nam, Quang Ngai, Binh Dinh, Phu Yen, Kon Tum and Gia Lai.