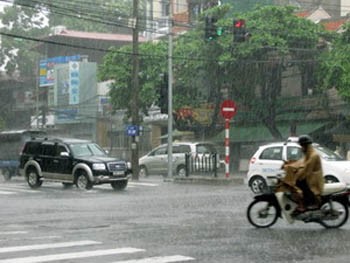 North Vietnam lashed by heavy rains
A low pressure system intensifying on the East Sea caused heavy rainstorms in northern Vietnam.
The national weather bureau said that by 1 am this morning, the system was centered at 20-21 degrees north latitude and 109-110 degrees east longitude on the northeast of the Gulf of Tokin.
Within the next 24 hours, the system is forecast to strengthen into a tropical depression. The gulf of Tonkin will see wind gales and tornados.