The current dry and hot weather have shouldered over the Central Highlands, mid- central and the southern provinces on the large scale, reported the National Hydrology Meteorology Forecast Center reported on April 13.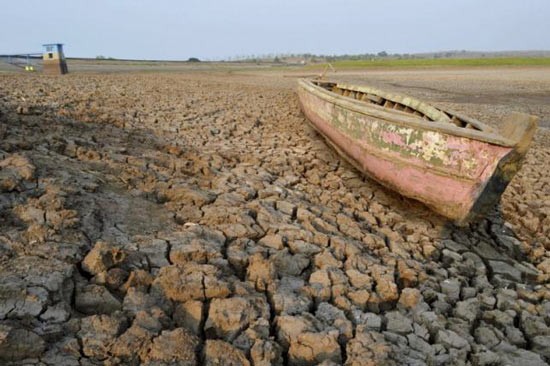 Uninterrupted hot weather with highest temperature will last next 4- 5 days.(Photo:Sggp)
It is predicted to expand in the north central, mid central and west-north northern region.
In next five or six days, both the Central Highlands provinces and the southern region will continue facing with the heat waves at daytime, rains accompanied with thunderstorms in evening on the large scale.
At present, water source releasing from upstream in Mekong River to Mekong Delta region has risen high. Dealing with complicated weather condition, Minister of Agriculture and Rural Development Cao Duc Phat asked chairmen of the People's Committee of provinces and cities should keep close watch on salinity, water levels at irrigational works and water reservoirs; and instruct farmers to water reservation during the dry season.