Because of the influence of hot low pressure from the westwards accompanied with a cold front from the north and north central region to the southern region, the temperature in the areas of Ho Chi Minh City and the southern provinces of Vietnam will increase sharply causing long- lasting heat waves in next days, reported the National Hydrology Meteorology Forecast Center on April 7.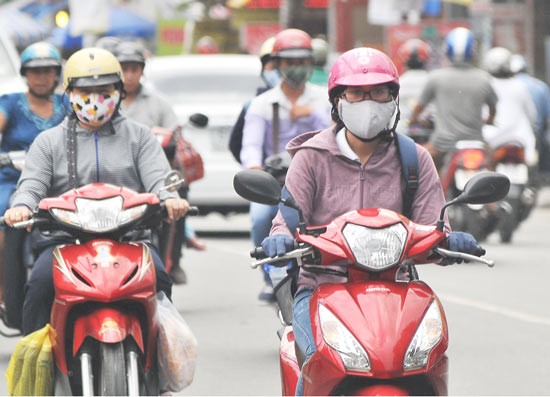 Illustrative photo:SGGP
As by April 10, the highest temperature in Ho Chi Minh City and southeastern provinces will reach at 37 degrees Celsius, even some places up to over 37 degrees Celsius.

The heat wave has expanded deeply to the south western region with its temperature of 35- 36 degrees Celsius.