Quang Binh Province in the northern central region of Vietnam was covered in thick fog on Thursday morning, reducing visibility to only three to five metres.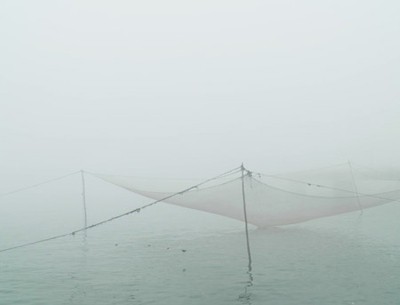 Thick dense fog in Quang Binh Province affected visibility on February 23 (Photo: SGGP)
The fog was the densest along coastal areas, where the visibility was less than three metres. Dong Hoi town and Nhat Le Bridge were totally engulfed in thick impenetrable mist.
Villages on the other side of the Nhat Le River were not visible from the town.
Local residents found it difficult to travel, and all vehicles plying on Highway 1A had to turn on their fog lights to prevent accidents.
According to an old fisherman adage in the area, dense fog usually portends a bumper fishing season.
Over the last few days, Dong Hoi Market has seen an abundance of fresh fish brought in by local fishing boats.