Sunny weather without rain daytime and cool temperature have come nationwide this week, predicted the National Hydrology Meteorology Forecast Center yesterday.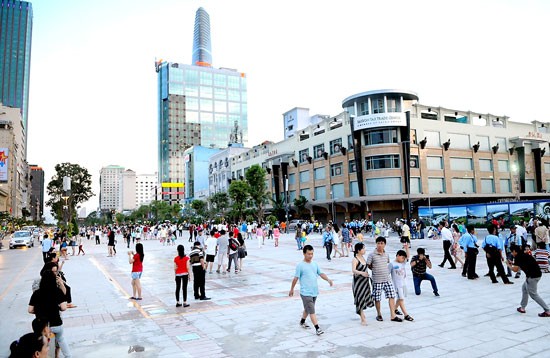 Ho Chi Minh City will enjoy beautiful weather on September 2. (Photo:SGGP)

According to weather forecasts, the weather will be sunny without rain in the northern provinces, including Hanoi city. The highest daily temperature in the areas will drop to 27- 29 degrees Celsius.
 
In the central region, the weather has been hot on the large scale on September 1- 5, with its daytime temperature at 26- 36 degrees Celsius.
 
The north central provinces from Thanh Hoa to Ha Tinh have seen heavy rains on September 1- 2.
 
The weather in Ho Chi Minh City maintains dry and sunny during this week. The highest temperature in the area will be 36 degrees Celsius and the lowest temperature at 25 degrees Celsius.
The weather condition is predicted to be good and comfortable for parade activities on National Day.