A rise of water level following excessive downpour days affected to people's life and agricultural production.
1,200 households along river in Dong Nai evacuated
Because the flood water has been rising rapidly, Dong Nai province authorities evacuateed around 1,200 households near river in Tan Phu district.
The armed forces, public workers and residents in Dong Nai province , Tan Phu and Dinh Quan districts made efforts against flash flooding and urgently moved local people to safer places yesterday.
Water level in the upstream Dong Nai River is forecast to exceed alert level 2.
Flood water inundated many houses and isolated some communes of Tan Phu district such as Nui Tuong, Nam Cat Tien, Dac Lua and Phu Thinh.
Statistics from Dong Nai province showed that flash flood washed away 100,000 chickens and caused 50 dead fish floats.
Meanwhile, Phu Vinh, Phu Tan and Thanh Son communes in Dinh Quan district were also inundated, causing damages of 780 tons of dead fish, 15 hectares of grape fruits and mangoes.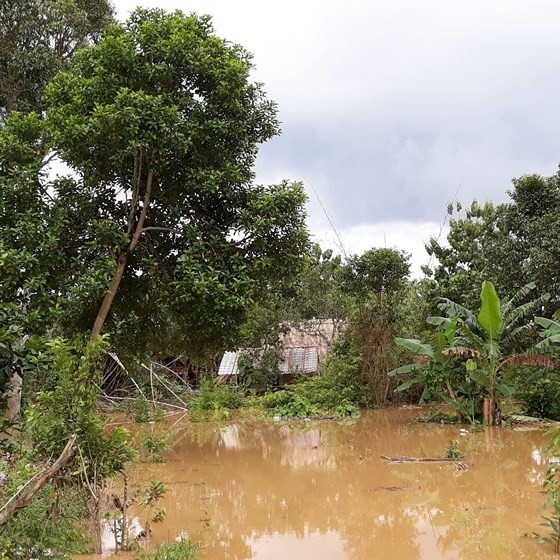 Serious flooding in Dong Nai province
Thousands of houses and roads under water over Phu Quoc Island District

The initial statistics showed that main roads and more than 3,874 houses under water were stranded as long- lasting heavy rainfall hit Phu Quoc island district. Violent winds blew up 14 house roofs.
Total value of losses is estimated at VND 68 billion.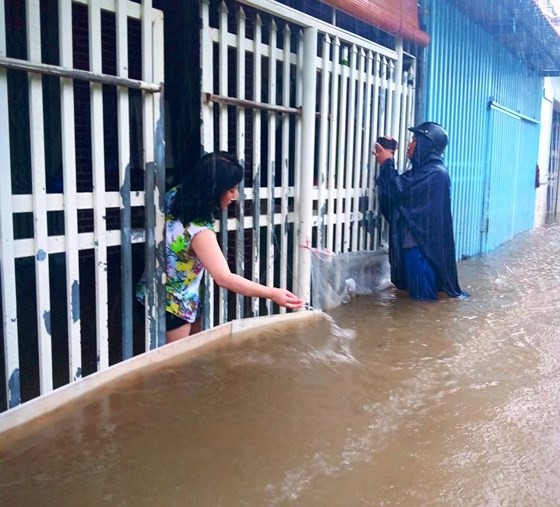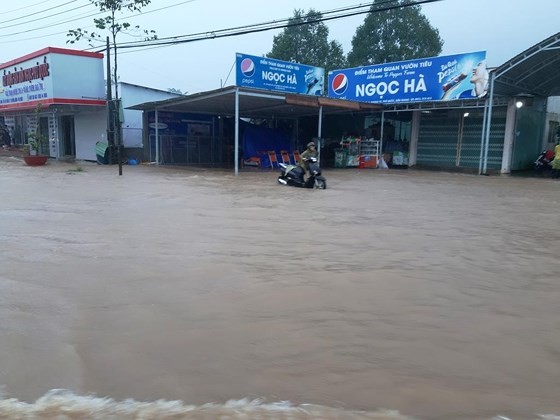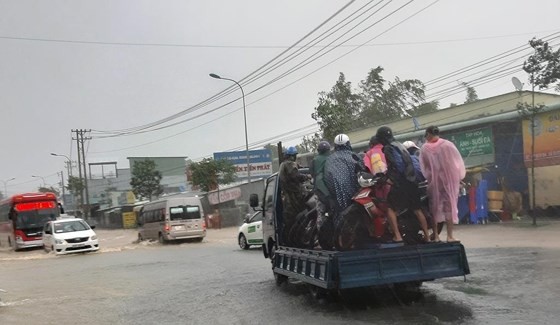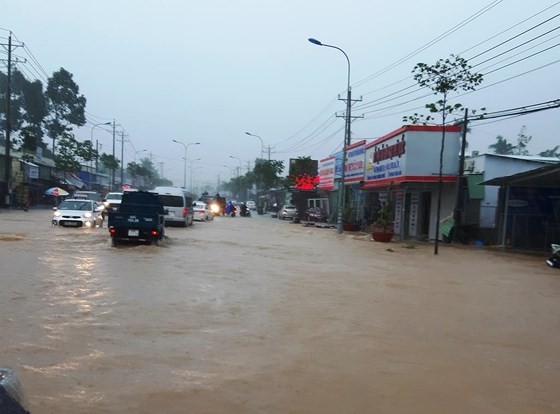 Meanwhile a violent cyclone suddently occurred in Ca Mau province yesterday, triggering house collapses and one dead.
According to the Steering Committee for Flood and Storm Prevention and Control of Ca Mau province, many farmlands, houses, schools, traffic roads and aquaculture ponds were completely destroyed during the previous days of heavy downpour, thunderstorm, flood tide and big wave with the total estimated loss of VND 32 billion.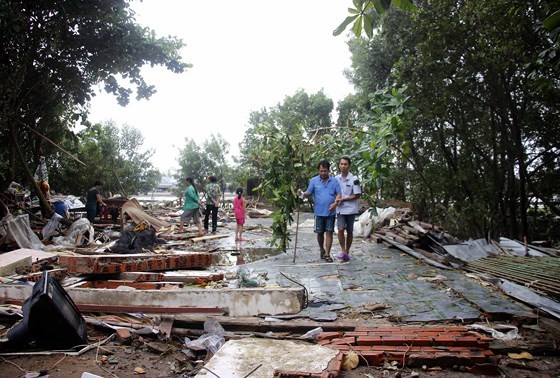 Cyclone destroys houses