The Board of Directors of the World Bank have approved an investment fund of US$449 million for a project that will provide reliable and steady supply of electricity for consumers in Vietnam, aimed to also reduce greenhouse gas emissions.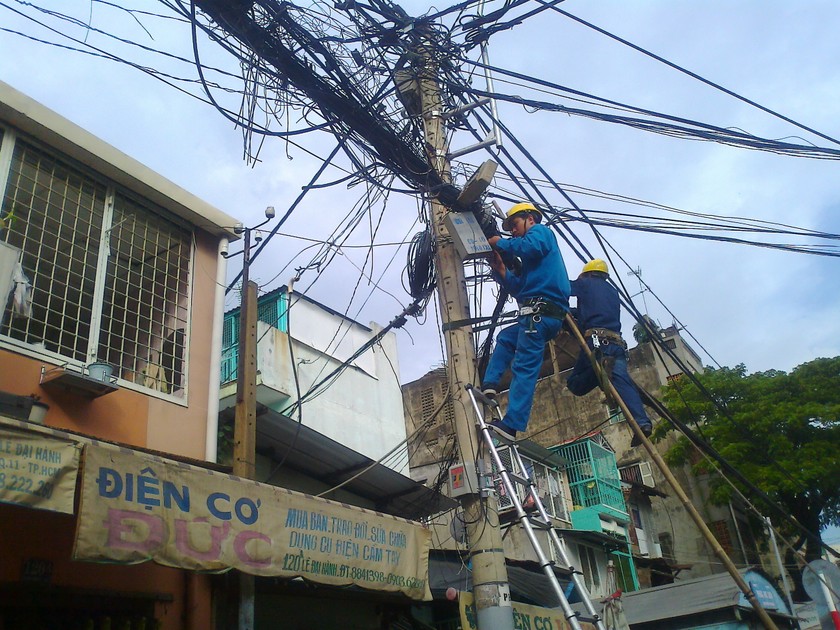 Electricity workers repair a cable line (Photo: U. Phuong)
The total project cost is estimated at $800 million. The World Bank will contribute $449 million and $30 million will come from the Clean Investment Fund (CTF) for the implementation of the smart grid technology.
The Australian Agency for International Development (AusAID) will provide $8 million in grants for technical assistance and construction. The remaining investment of $313 million will come from the Vietnamese Government from various funds.
World Bank funding will come from International Development Association (IDA), the concessional lending window for IDA countries, at an interest rate of 1.25 percent, a service charge of 0.75 percent and a 25 year repayment period with 5-year grace period. The loan from the Clean Technology Fund (CTF) has a service charge of 0.75 percent per annum, a maturity period of 20 years and a 10-year grace period.
The World Bank has closely collaborated with the Government of Vietnam over the last decade to expand the power network and to provide electricity to all parts of the country. As a consequence, access to electricity has increased from 50 percent in 1996 to about 97 percent in 2011.
Today the focus of World Bank assistance has shifted from providing new electricity connections to improving the quality of service to consumers.
The project will contribute to meeting the objectives of the National Energy Development Strategy by 2020 by reducing investment needs in the power sector, strengthening energy security and contributing to climate change mitigation.
The project covers the construction and reinforcement of electricity distribution networks, the introduction of smart grid technologies in distribution and technical assistance and capacity building facility for the Electricity Regulatory Authority of Vietnam (ERAV) and the five power companies including Northern Power Corporation, Central Power Corporation, Southern Power Corporation, the Power Corporation in Ho Chi Minh City and the Power Corporation in Hanoi to develop efficient and effective energy programs.