The online travel company TripAdvisor.com has just awarded a certificate of excellence to the War Remnants Museum in Ho Chi Minh City, based on votes by tourists from across the world.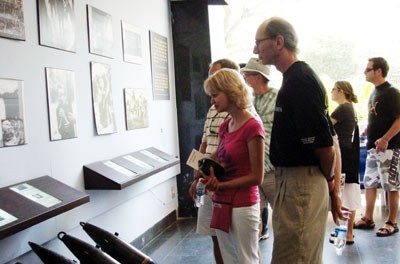 Foreign tourists at the War Remnants Museum
The museum was established on September 4, 1975, and was called 'Exhibition House for United States and Puppet Crimes'. On November 10, 1990, it was renamed 'Exhibition House for Crimes of War and Aggression'. On July 4, 1995, the museum was named 'War Remnants Museum'.
In 1998, the museum participated in the Museum System for World Peace. In 2007 the War Remnants Museum became a member of the World Council of Museums (ICOM).

War Remnants Museum is an outstanding museum which attracts not only many local visitors but also foreign visitors. Thus, the management of the museum always tries to provide updated documents, images, and documentary films to attract visitors.
TripAdvisor.com is a well-known website of the United States which provides visitors with travel information, destinations, hotels and flights worldwide. Every month, more than 60 million visitors access the website and over 70 million visitors provide a lively feedback of various destinations.
Recently, this website opened voting poll for top 25 most fascinating museums in Asia. According to results, three Vietnamese museums were on the list, including the War Remnants Museum in HCMC which was ranked fifth, Vietnam Museum of Ethnology was ranked sixth, Vietnam Women's Museum was ranked 11th.
The number of visitors to the War Remnants Museum has moved up sharply over the years from 550,000 in 2010, 674,000 in 2011 and more than 700,000 in 2012.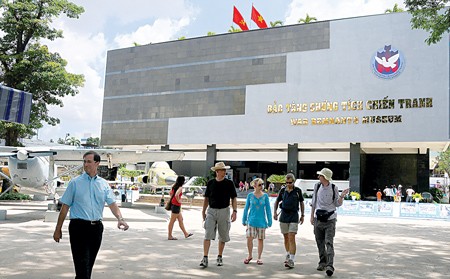 View of the War Remnants Museum
The War Remnants Museum is located on 28 Vo Van Tan Street in District 3 in HCMC. The museum exhibits relate to events during the Vietnam War.