The solar power plant project has its total capacity of 165 MWp, the power output of the plant is about 250 million kWh per year with its total investment of VND 3,500 billion (nearly US$ 151 million).
The factory is expected to be completed and put into operation in 2019.
According to the People's Committee of Tra Vinh province, pursuant to the planning and development of renewable energy of the Prime Minister in the period of 2011-2020, by 2030 is to accelerate the development of power sources using solar energy in order to increase the ratio of electricity output from solar energy through increased exploitation on centralized and scattered sources.
The Trungnam Tra Vinh solar power plant project is under construction based on the energy planning in the Southwestern provinces.
The average annual radiation measured in the coastal area of Tra Vinh province is from 1700 kWh - 1900 kWh per square meter, with an average radiation over 4.9 kWh per square meter a day.
This project is implemented with the goal of reducing the load, ensuring the electricity demand for the region and merging into the 500 / 220kV station of the Duyen Hai Power Center.
The investment not only helps environment protection from greenhouse gas emissions, but also creates 1,500 jobs for local residents, promoting socio-economic development.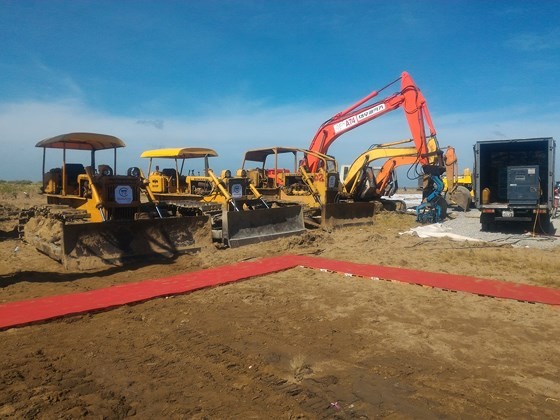 Earlier, the Trungnam Group constructed and put into operation of 3 hydropower plants including Dong Nai 2 Hydropower Plant, Krong No 2 Hydropower Plant and Krong No 3 Hydropower Plant.
Currently, the group has been investing in renewable energy projects, exploiting natural power sources such as Trung Nam wind farm project and Trung Nam solar power plant project in the central province of Ninh Thuan with a total capacity of over 350 MW.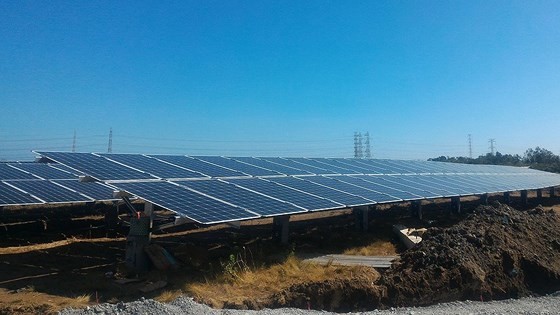 Factory after completion