Vietnamese companies focus more on attracting and retaining employees than do companies elsewhere, according to a survey by Grant Thornton, a global accounting, tax and business advisory firm.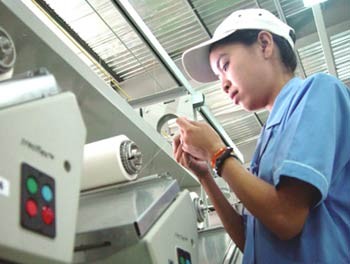 Viet Nam needs more skilled workers since its WTO accession.
The survey, which involved over 7,800 privately held businesses in 34 countries, shows that 84 percent of Vietnamese companies focus on recruiting and retaining staff, compared to a global average of only 59 percent.

One contributing factor is the shortage of both manual and office workers that so many companies have faced since Viet Nam's accession to the World Trade Organization two years ago.

More surprisingly, 85 percent of Vietnamese companies polled said they are paying more attention to benefit and reward policies for their staff, but only 55 percent of privately held businesses in other countries are doing so.