Mekong Delta Province of Vinh Long's government Friday asked seafood importer Caseamex to destroy all red-ear turtles raised at Tra On District.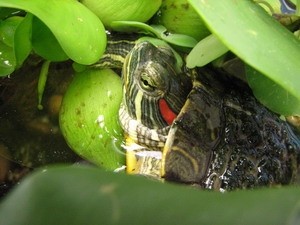 Vinh Long demands Caseamex Company to destroy over 18,400 re-ear turtles it is raising in Tra On District.
In a decision, signed by the province People's Committee deputy chairman Truong Van Sau, Caseamex was ordered to complete the requirement within four days beginning September 27.
The company's annihilation must ensure environmental hygiene and all costs and workers for the purpose belong to Caseamex's responsibilities, said the decision.
The Caseamex in March was licensed by the Ministry of Agricultural and Rural Development's Department of Aquatic Resource Cultivation and Breeding to import the turtles for food processing but not for breeding.
However, the company has raised and let the red-ear turtles, one of the world's 100 worst invasive species, to escape to natural environment.
The company has imported a total of 26,400 red-ear turtles, with about 8,000 having been dead.