Tet, or Lunar New Year, is an occasion for foreign tourists to discover the beauty of spring, as well as experience the traditional culture of Vietnam. Many tourists enjoy the festive atmosphere; during this time, foreign visitors can frequently be found sitting in cafes and sampling the local delicacies. Reporter Thai Ha of Viet Nam News takes a tour around the old streets.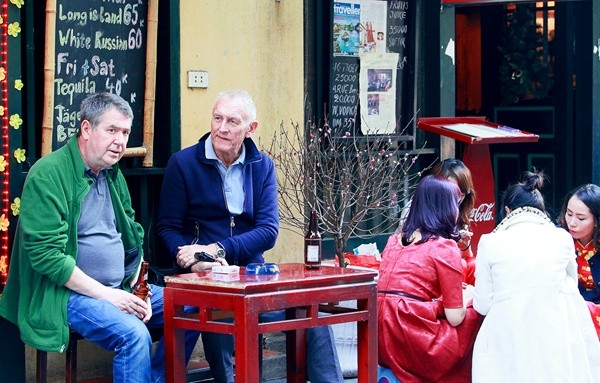 Two French men enjoy the Tet atmosphere in Ha Noi.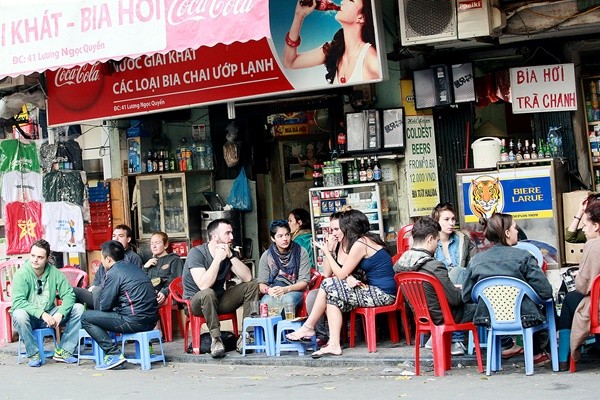 Foreigners drink bia hoi (Vietnamese fresh beer) in the Luong Ngoc Quyen street, Ha Noi.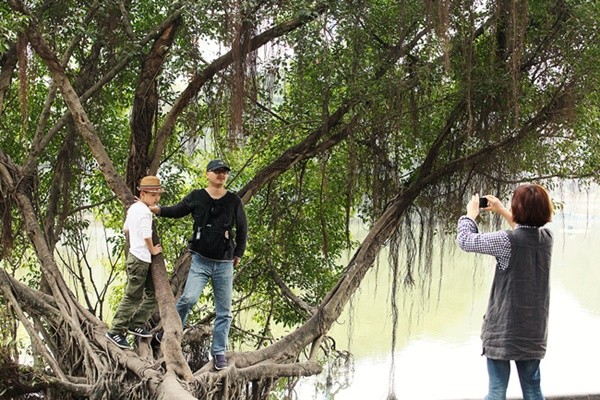 Korean tourists pose for a picture by the Hoan Kiem Lake.