Dr. Nguyen Chan Hung, Director of the Tumors Hospital cum Chairman of the Cancer Association of Viet Nam, advised people to continue eating Vietnamese grapefruit in a talk with Sai Gon Giai Phong newspaper reporters. The talk took place after the mass media recently reported that daily grapefruit consumption raises women's risk of breast cancer based on research by foreign scientists.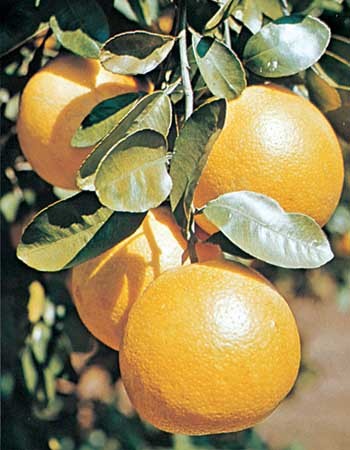 Scientists at the Universities of Southern California say that Citrus Paradisi may raise women's risk of breast cancer
Dr. Hung said that a study pertaining to the matter by scientists at the Universities of Southern California in Los Angeles and Hawaii in Honolulu was released on the Cancer Research UK website.
The study reported that eating as little as a quarter of a grapefruit a day may increase the risk of breast cancer in menopausal women.
The findings come from data on 46,000 women taking part in a large lifestyle study of people from five ethnic/racial groups, 1,657 of whom had been diagnosed with breast cancer.
The women were all past menopause and none had ever had breast cancer.
Study participants filled out questionnaires about their eating habits that included information on how much grapefruit or pomelo they had consumed daily over the previous twelve months.
The researchers found that the older women who ate about one-quarter grapefruit per day had a 30 percent higher risk of breast cancer than those who ate no grapefruit.
The link could be due to the fruit increasing blood levels of the hormone oestrogen, which is known to be associated with breast cancer, according to scientists.
The hormone oestrogen is needed for young women but it's harmful to those going through menopause. Thusly, grapefruits have no effects on younger women or men.
A science information officer at Cancer Research UK, however, stated that this is the first and only study to show a link between grapefruit and breast cancer to date and that the researchers themselves say that the results need to be confirmed in follow-up studies.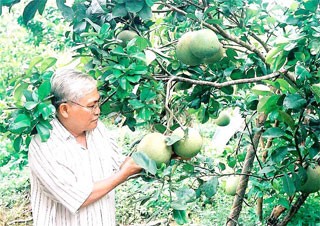 Dr. Nguyen Minh Chau affirms Vietnamese grapefruit,citrus maxima, is not linked to cancer
One thing to note is that the grapefruit mentioned to in the research is Citrus Paradisi, while grapefruit in Viet Nam is Citrus Maxima, according to Dr. Nguyen Minh Chau, president of the Southern Fruit Tree Research Institute.
Dr. Hung advised people to balance their consumption of grapefruit and eat a variety of different fruits.
People should be wary of scientific results, as they are sometimes turned on their head. For instance, scientists previously believed that drinking coffee can raise the risk of pancreatic cancer; a recent research, however, supports that coffee may reduce cancer risk.
The director concluded that grapefruit is a very healthy fruit which also contains compounds that fight colon cancer.
In addition, grapefruit juice ranks among those highest in antioxidant activity, lowers cholesterol, and prevents kidney stones.