On the occasion of the 86th anniversary of the establishment of the Communist Party of Vietnam (February 3, 1930- 2016) and the 12th National Congress of Communist Party of Vietnam, an exhibition under theme of 'The Communist Party of Vietnam and the renovation process (1986-2016)' was opened at Ho Chi Minh Museum in Ha Noi on January 12.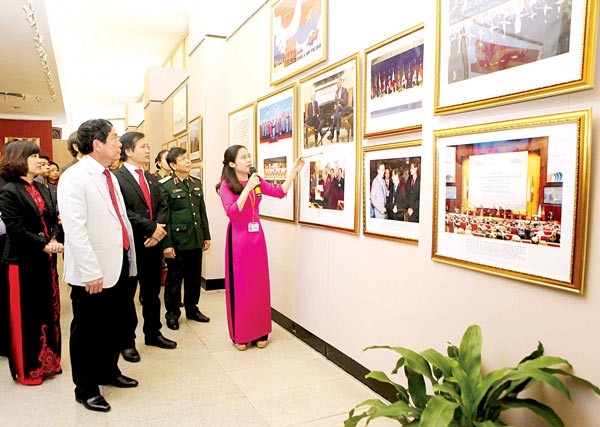 (Photo:SGG)

The Office of the Party Central Committee in collaboration with Ministry of Culture, Sports and Tourism held the exhibition.

The exhibition displays around 200 photos, documents and essential artifacts related to constantly learning, researching and developing innovated ways of Vietnamese Communist Party during the past 30 years.

Moreover, it also features achievements and contributions of both the Party and people in the major fields of politic, economy, culture, society, defense – security, foreign affairs, studying  and following President Ho Chi Minh's moral example.

Within the framework of the exhibition, the organizers also introduced to visitors images about activities of national congresses of the Communist Party of Vietnam at all levels as well as relevant congresses.