In the scope of a campaign to call for the end of rhino horn consumption launched by nonprofit organization WildAid in collaboration with African Wildlife Foundation, CHANGE Center, 100 leaders of leading enterprises in Vietnam yesterday signed a pledge not to use rhino horn.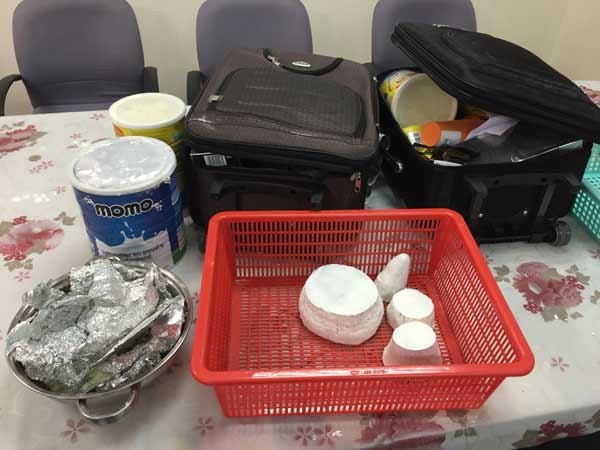 Rhino horns seized in a smuggling (Illustrative photo:SGGP)
As per the pledge, in addition to promise not to consume rhino horn, business leaders pledged not to use products made from wild animals as well as contribute to the protection campaign for wildlife in the country.
Among leaders are Nguyen Thi Mai Thanh, chairwoman and general manager of Refrigeration Electrical Engineering Corporation (REE); Dinh Thi Hoa, chairman of the board of governors; Tran Hung Huy, Chairman of ACB Bank; David Do, director of VIG's managing director; Bui Quang Ngoc, director of FPT Corporation; Tran Trong Kien, chairman of Thien Minh Corporation; Hoang Khai, chairman of Khai Silk Corporation.
According to WildAid, Vietnam and China are two major markets for rhino horn consumption; most of rhino horn are illegally imported from African countries.
With the pledge, leaders expressed their "saying" no to consumption as well as support the fight against illegal use of rhino horn which leads to the killing of 5,750 rhino in African nations alone since 2008.