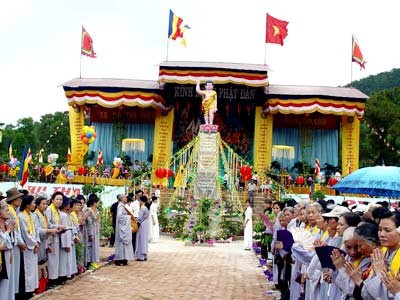 A Buddhist activity called "Phat Dan" (Buddha's Birthday)
A training course on Buddhism propagation and a conference collecting ideas to amend the Vietnamese Buddhist Charter were held on April 17 in Ho Chi Minh City.
More than 200 bonzes, nuns and dignitaries from provincial boards of management and the city Buddhism associations of southern areas took part in the events.
These activities, held by the Central Management Committee of Viet Nam Buddhist Church, aim to exchange experiences of propagation and improve Buddhism dogma issued from 1981.