Vietnam will earmark over VND2,3 billion for a project to develop social activities in assisting disadvantage people in the period 2010-2020, said a high ranking official on September 6.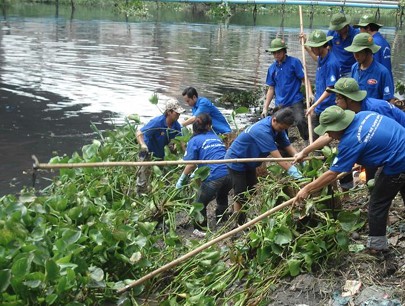 Students participate in activities such as anti-illiteracy work, improving the environment, and building 'gratitude' houses for poor and disadvantaged residents. This is also a form of social work

Deputy Minister of Labor, Invalids and Social Affairs (MoLISA) Nguyen Trong Dam said at a conference in Hanoi that the Vietnamese government has approved the project. Under the project, social work will become a professional job in the country.
Approximately 300,000 social workers all over the country who participated in charity activities in helping disadvantaged people; however, most of them have not been trained. Therefore, many disadvantaged people have not received sufficient supports.
Social work associations will have title and certain power. The project targets participation of 15 percent of government employees in social work. Each district will have at least one or two state employees working as social workers. These special social workers will receive basic salary.