Viet Nam on November 26 sent a message of condolences  to Cuba over the passing away of revolutionary leader Fidel Castro.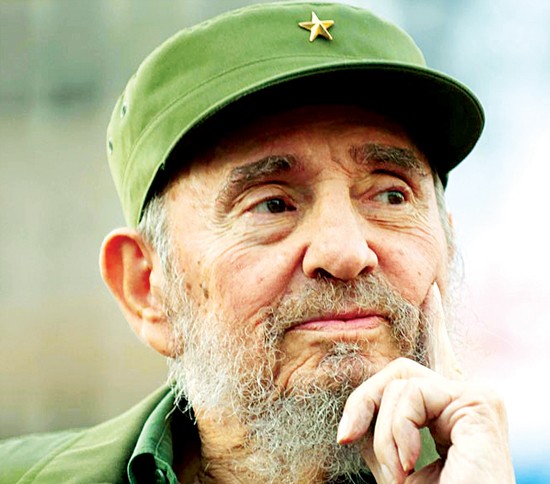 Cuban revolutionary leader Fidel Castro
The message, from Communist Party of Vietnam Central Committee, State President, Government and the Standing Committee of the National Assembly  to their Cuban counterparts and people, says the Vietnamese leaders and people are deeply mournful upon hearing the news that Fidel Castro, a great leader of the Cuban people, an unyielding communist and revolutionary leader of Latin American nations and the struggle movement for peace and national independence, freedom and socialism, died on November 25.
Fidel Castro was former First Secretary of the Communist Party of Cuba Central Committee, and former Chairman of the State Council and Council of Ministers.
He devoted all of his life to Cuba's revolutionary cause, overthrowing the dictatorial regime and bringing the Cuban people to the era of independence and freedom since January 1959.
As a leader of the Cuban revolution for more than half a century, Fidel Castro, has always been a close comrade and brother of the Vietnamese leaders and people. He has always stood side by side with Vietnam during its past struggle for national independence and reunification as well as current national development.
Fidel's immortal saying "For Vietnam, Cuba is willing to devote blood" is always in the hearts of the Vietnamese people, the message says.
The world revolution loses an unyielding, brave and experienced leader, while the Party, State and people of Vietnam lose a close and beloved comrade and brother.
"We believe that in this sorrowful moment, the Cuban communists and people will continue to unite under the leadership of the Communist Party of Cuba and President Raul Castro to realise the wishes of late leader Fidel Castro, firmly safeguarding the national independence and sovereignty as well as building socialism," the message.
The Vietnamese people once again affirm the solidarity with the Cuban people, it says.
The same day, Deputy Prime Minister and Foreign Minister Pham Binh Minh also sent his message of condolences to Cuban Minister of Foreign Affairs Bruno Rodriguez Parrilla.
Fidel Castro made three visits to Vietnam. In September 1973, Fidel Castro was the first and only foreign leader to visit the southern liberation region of Vietnam when the war was ongoing. His next visits were in December 1995 and February 2003, during which the friendship and cooperation between the two countries witnessed new milestones.
Under his leadership, Cuba was the pioneer in the world movement supporting Vietnam's struggle for independence as well as national construction.
Fidel Castro was presented with the Vietnamese State's Golden Star Order in 1982 and Ho Chi Minh Order in 1989 for his great contributions.