Vietnam hopes Thailand to be stabilized as soon as possible for Thai people's interests and peace and stability in the Southeast Asia, said Foreign Ministry Spokeswoman Nguyen Phuong Nga on Saturday.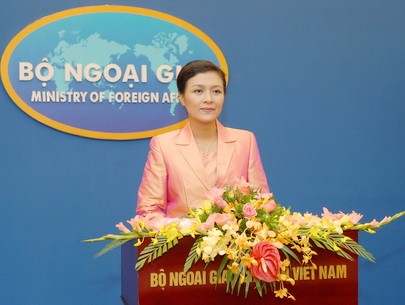 Foreign Ministry Spokeswoman Nguyen Phuong Nga
The announcement was given after the conflict between Thai army and the anti-government force called Red Shirt has been more complicated.
For two months thousands of protesters have turned a large area of Bangkok into a virtual state within a state, crippling a retail and hotel district and disrupting daily life for residents in the city of about 12 million people.
As the president of ASEAN block, Vietnam deeply concerns about the violence in Bangkok and urged the Thai government and its "Red Shirt" opponents to find out measures to restore order as soon as possible, avoiding violence, Ms Nga added.