In the morning, former leaders and leaders of the Party Central Committee, the Government and the Ho Chi Minh City Party Committee attended at the Reunification Hall to pay their respects to the late Prime Minister.
Additionally, a large number of citizens waited in line to burn incenses and offer flowers to pay their last tribute to former PM Phan Van Khai.
The State Funeral for Prime Minister Phan Van Khai is scheduled to take place from March 20 to the end of March 21 and to be broadcasted live on the Vietnam Television (VTV) and the Voice of Vietnam (VOV).
At that time, the memorial ceremony for late PM Phan Van Khai is being held at the International Conference Center (No. 11, Le Hong Phong Street, Ba Dinh, Hanoi).
The memorial service will be held at 7:30 am on March 22, and the burial ceremony will take place in his hometown at 11:00 am on the same day.
During the two-day funeral, all State offices and public organs will fly the national flag at half-mast and all entertainment have officially suspended within the days of the State Funeral
Former Politburo member and former Prime Minister Phan Van Khai passed away at his home in Tan Thong Hoi commune, Cu Chi district, Ho Chi Minh City at 1:30am on March 17, 2018. The leader had great contributions for the country's development.
There are some photos at the national funeral at Reunification Hall: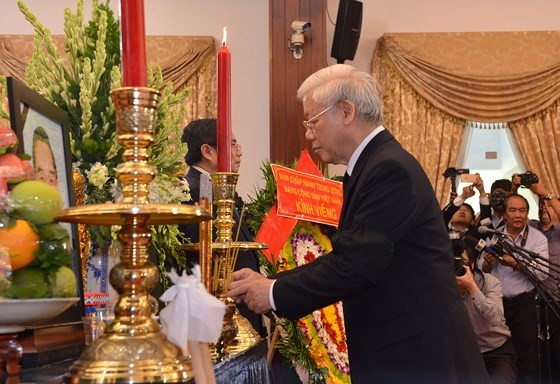 General Secretary of the Communist Party of Vietnam Nguyen Phu Trong burns incense for late PM Phan Van Khai

Prime Minister Nguyen Xuan Phuc burns incenses to commemorate late PM Phan Van Khai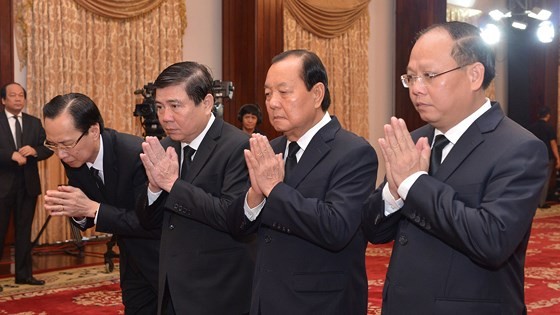 The city's leaders attend the national funeral to pay their last tribute to PM Phan Van Khai.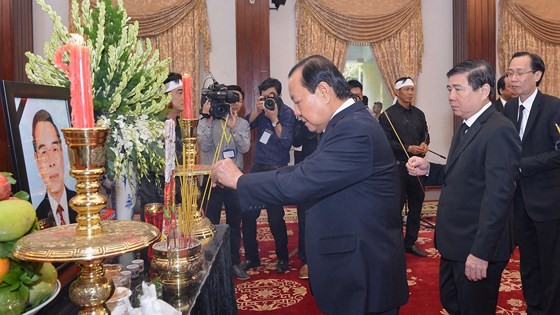 Former Secretary of the Ho Chi Minh City Party Committee Le Thanh Hai burns incenses for late PM Phan Van Khai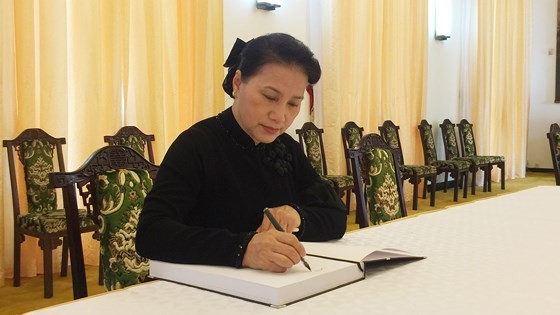 Chairwoman of National Assembly of Vietnam Nguyen Thi Kim Ngan writes tribute messages in the funeral memory book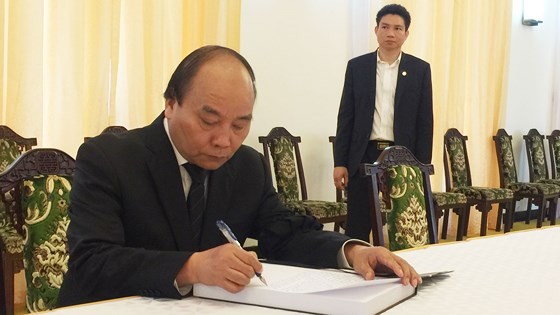 The tribute messages of PM Nguyen Xuan Phuc in the funeral memory book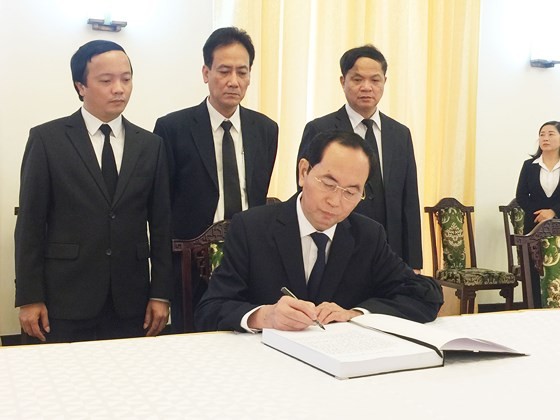 State President of Vietnam Tran Dai Quang writes tribute messages in the funeral memory book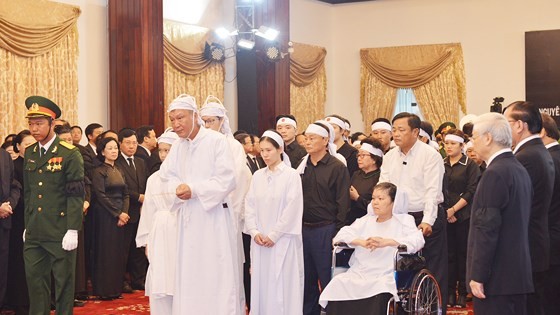 Family of late PM Phan Van Khai at the funeral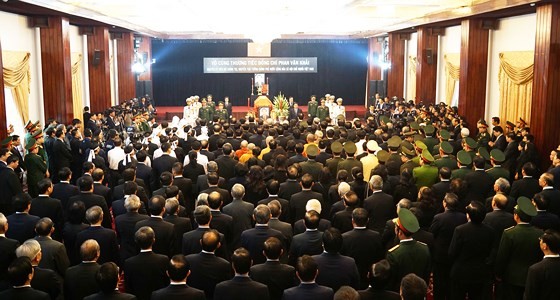 Two days of national mourning for former Prime Minister Phan Van Khai at Reunification Hall