The Central Committee of Communist Party of Vietnam, National Assembly, Vietnamese Government yesterday declared one day of national mourning for Cuban revolutionary leader Fidel Castro Ruz who died on November 25 at the age of 90.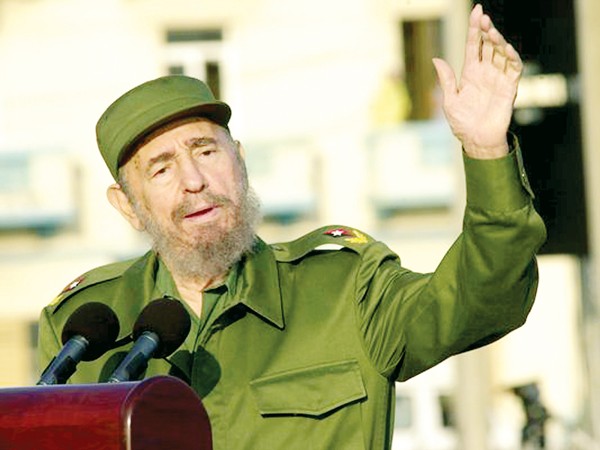 Cuban late President Fidel Castro.
In the announcement issued yesterday the Central Committee said that the revolutionary leader had great contributions during the struggle for Vietnam's freedom and national independence, as well as building and protecting the country.
In order to recognize his meaningful contributions, the Communist Party and State presented the Cuban leader the Gold Star Order in 1982 and Ho Chi Minh Order in 1989, the announcement said.
Paying grateful tribute to the late leader, the Communist Party's Central Committee, National Assembly, State President, Government and the National Fatherland Front of Vietnam will hold a national funeral ceremony for Cuban revolutionary leader Fidel Castro Ruz on December 4, 2016.
All governmental agencies and offices nationwide and Vietnam's representative offices abroad will hang half-mast flags, and not hold any public game shows on this day.