According to Yen Phong district Police Department, the accident occurred at 4:30 a.m. and blast could be heard one kilometer far from the scene, collapsing five houses, damaging lot of others and burying many people in Quan Do hamlet.
Deputy chairman of Yen Phong district People's Committee Nguyen Chi Cuong said that authorized agencies initially determined that the blast might be caused by dynamite, bombs and ammunitions because they collected many warheads at the scene.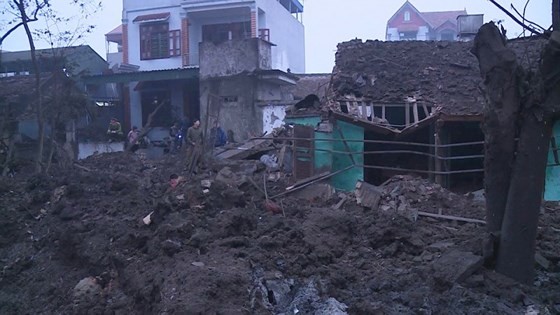 The blast collapses lot of houses (Photo: SGGP)
Two killed victims are a one year old boy and a five year old girl. The seven injured are treated at Bac Ninh province General Hospital, of them a 23 year old woman has been transported to Vietnam-German Friendship Hospital because of serious injuries.
Authorized agencies have been seeking for other victims who might be still under debris caused by the accident and investigating the case.
Quan Do hamlet locates about 30 kilometers from Hanoi. It is the largest scrap buying place in the northern region with tens of households buying and trading wasted materials.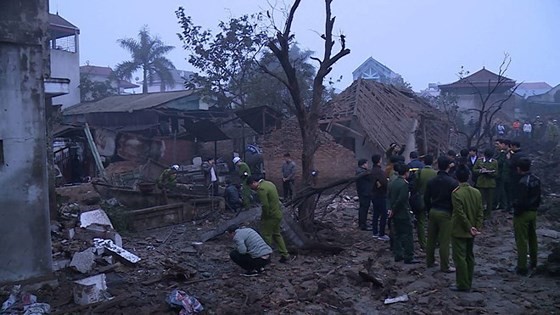 Authorized agencies examine the scene of the explosion (Photo: SGGP)
Images of the explosion scene taken from Facebook posting by Hoang Tinh: