At the invitation of Vietnamese President Nguyen Minh Triet, President of the Bolivarian Republic of Venezuela Hugo Rafael Chavez Frias will pay an official visit to Viet Nam from July 31 to August 1, 2006.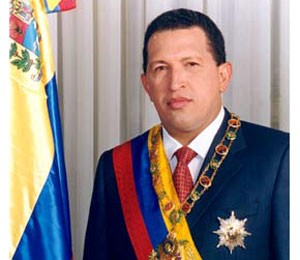 Venezuelan President Hugo Rafael Chavez Frias
The visit is aimed to further develop friendship and a comprehensive, stable and long-term partnership between the two countries, and will also promote co-operation in economy, trade, investment, and scientific and technological transfer.
The Viet Nam-Venezuela relations have developed in a positive way since the two nations first established diplomatic ties on December 18, 1989.

Viet Nam opened its embassy in Caracas in September 2005, while Venezuela inaugurated its embassy in Ha Noi in January 2006.

In March 2006, the Venezuelan National Assembly formed the Parliamentary Group for Friendship with Viet Nam.

The two sides signed an agreement on visa exemptions for holders of diplomatic and official passports, and are currently working on a co-operative agreement in the areas of oil and gas, mining and cultural affairs.