A fire broke out March 10 in an 18-storey apartment building at Khuat Duy Tien-Le Van Luong intersection in Hanoi leaving two dead and several others injured.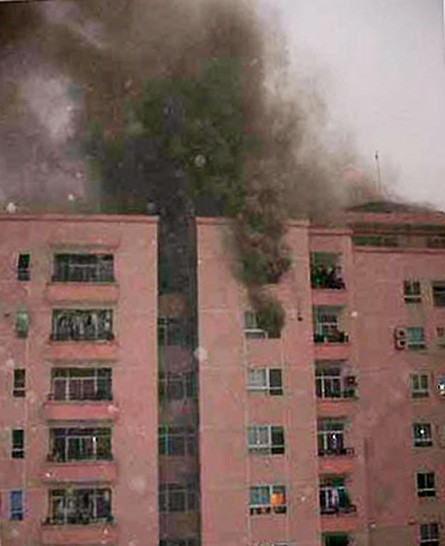 Thick smoke billows out of an 18-storey apartment building March 10 in Hanoi. The inferno left two dead and several others injured. (Photo:Dtinews)
Thick, black smoke began pouring out of the 15th floor at around 6 pm, trapping many people on higher floors who then rushed to balconies for help.
Firefighters and police arrived on the scene around 20 minutes after the inferno broke out. It took six fire trucks until around 7 pm that night to control the flames.
Rescue personnel then conducted a search of the building for trapped victims. Five individuals were later transported to nearby hospitals, two of whom were pronounced dead.
Vuong Lan Phuong, 43 and her 10-year-old son Luu Gia Minh apparently died due to smoke inhalation.

Officials are now investigating the cause of the blaze.