This morning, tropical low-pressure system moved quickly west southward during last six hours. At 7am today, it centered at 8.6 degrees north latitude, 120 degrees east longitude, 230km from the east area of Philippines' Palawan Island. However this afternoon, it weakened into low-pressure zone.
In another development, another low-pressure zone was formed in the south of the East Sea this afternoon.
Although this morning, tropical low-pressure system gained strong winds of 40 to 50km per hour.
The National Center for Hydro Meteorological Forecasting forecast in the next 24 hours, it will move at 15 to 20km and heading towards the East Sea.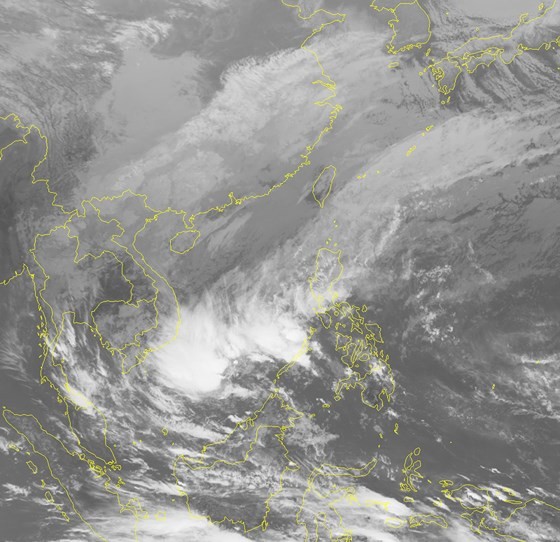 Mô tả ảnh
On January 1, at 7am the center of tropical low-pressure will be about 6.5 degrees north latitude, 111.0 degrees east longitude, 250km from Truong Sa Archipelago. The strongest winds near the center will be around 40 to 60 km per hours.
The center warned due to the impacts of cold wave, the Tokin Gulf and the north area of the East Sea including Hoang Sa Archipelago will see strong winds at level 6 and 7, rough waters. It will last four to five days.
The coastal areas in the central and southern regions will also have strong winds, sea rough.
The level of disaster risk due to tropical low-pressure system in the south of the East Sea will reach at 3.