According to Deputy Minister of Health cum deputy head of the National Steering Committee for Voluntary Blood Donation Nguyen Viet Tien, the health sector collected units of blood to support treatment and emergency patients as well as ensure a supply of blood for treatment after the Lunar New Year.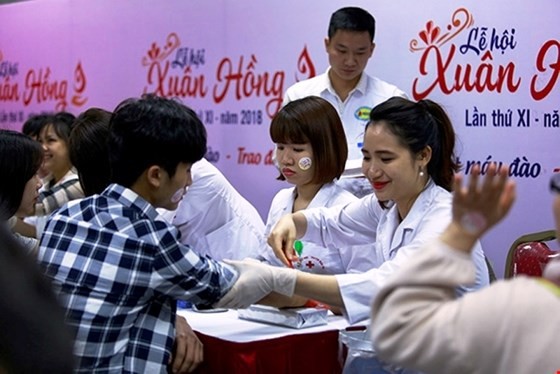 The festival is expected to attract 15,000 participants with more than 1,000 volunteers; and collect around 8,000 units of blood during a week.
By the evening of March 10, the organization board received around 2,000 units of blood.
This is the biggest blood donation event during a year which had launched by the National Institute of Hematology and Blood Transfusion and the National Steering Committee for Voluntarily Blood Donation Mobilization over past ten year, collecting
60,300 units of blood and attracting 190,000 volunteers.
Thousands of people participate in walking to respond to blood donation festival