Vietnamese Prime Minister Nguyen Tan Dung signed a decision Tuesday to establish a steering committee on a joint plan for cooperation between Viet Nam and UN organizations and agencies, aiming to encourage cooperation with the UN in the 2008-2010 period.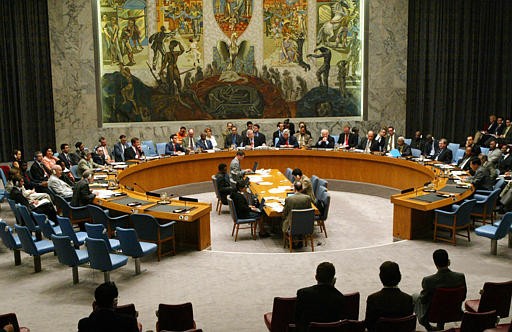 A meeting of the UN Security Council at its headquarters in New York.
The committee will control, supervise and urge central and local agencies in carrying out cooperation plans with the UN organizations and agencies and submit adjustments in the plans and human recourse for next plans. It will also be responsible for researching cooperation ways and experience in implementation of the plans.
Viet Nam joined the UN in 1977 and the relations between Viet Nam and the UN has developed day by day. Viet Nam has been selected to vice president of UN General Assembly in 1997, 2000 and 2003, member of Economic and Social Council, president of General Assembly of FAO, member of the UN Human Rights Committee, IAEA Board of Governors … and non-permanent member of the UN Security Council.