Prime Minister Nguyen Tan Dung has pointed out in a dispatch to various province committees that even though the rural renovation plan is showing signs of progress since one year of implementation, the speed of work was still moving at a snail's pace.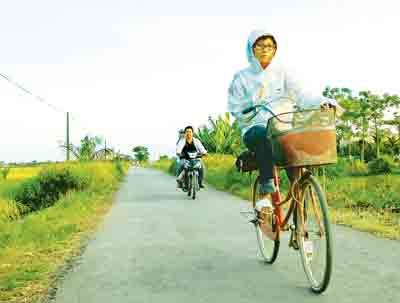 New roads in Hai Duong Commune made under the renovation plan (Photo: SGGP)
Rural lifestyle in communes is showing signs of improving and the plan is receiving support and participation of rural residents. However, implementation of projects is too slow and in some cases both administrators and residents have a vague understanding of the plan or their role in the plan.
Hence, the PM has ordered provinces to re-organize and re-structure the steering committees of the plan to revitalize its effectiveness. In addition, local governments should raise people's awareness of the plan and highlight the role of each person in the plan.
Local governments must introduce the plan in new commune areas, using the human resources from communes that have successfully implemented the plan as per government criteria.
Basic infrastructure has already improved considerably wherever the rural renovation plan has been successfully implemented. Educational institutes, roads, irrigation networks, cultural parks, markets, post offices and general production have shown a marked improvement. However, much more needs to be done in the fields of culture, social affairs and environment protection.