The flame quickly flared up and covered the whole of restaurant. Seven people were taken to hospitals.
After receiving the information, the Fire Prevention and Fighting Police Department of Long Khanh Town mobilized nearly 100 firefighters and six fire trucks to the scene in order to extinguish the flame and take victims out.
According to Mr. Phan Van Huyen, Director of Long Khanh Hospital, six people were killed and another injured in the fire.
The functional agencies have investigated cause of the fire.
Oxy-fuel welding causing short circuit is determined as initial reason of the fire.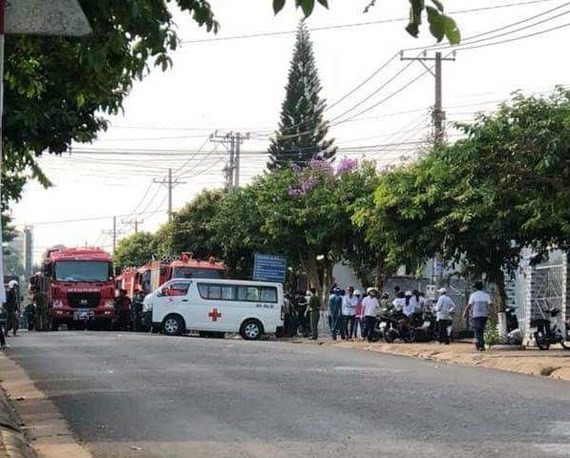 Firefighters quickly take victims to hospital