They gifted the students with 60 bicycles and other presents with a total value of VND200 million (about US$8,700).

Mr. Shin Seung Joo, Representative of Korean Air in Ho Chi Minh City thanked SGGP for helping the carrier's charitable support reach Binh Khanh Dong commune.
Binh Khanh Dong commune holds certain significance in Vietnam's revolutionary history. Most children here have little to no opportunity for proper education or recreation.
Binh Khanh Dong – Tay secondary school is currently schooling 475 students, among whom nearly 100 come from recognized poverty-stricken households.
Mr. Nguyen Nhat, Deputy Editor-in-chief of SGGP expressed his admiration for the learning spirits of Ben Tre students and concern for their financial hardship during the ceremony. He and many others believed that the humble presents they brought would keep the students motivated and bring them tremendous joy.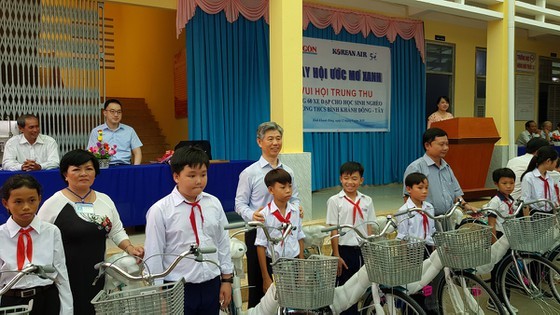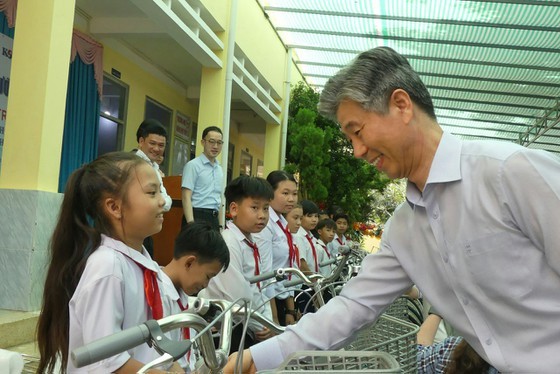 Mr. Shin Seung Joo, Representative of Korean Air in Ho Chi Minh City gives bicycles to students (Photo: SGGP)