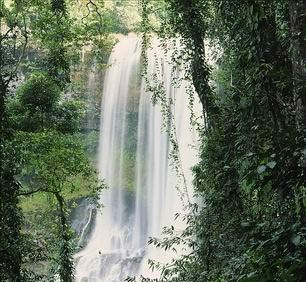 Forest along Truong Son Range in Central Vietnam
The World Wildlife Fund has just announced the discovery of 11 new species of plants and animals in an area of the Truong Son Range in Central Vietnam.
The two kinds of butterfly, one snake, five wild orchids and three other plants were found in the heavily forested Hanh Lang Xanh area of Thua Thien - Hue Province.
 
Ten more species are thought to be previously unknown but the scientists have yet to check and classify them.
 
According to the WWF's description, the three new orchids have no leaves and are terrestrial rather than epiphytic, and grow out of humus like mushrooms.