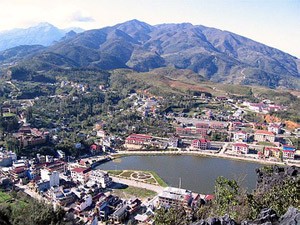 Sapa town in Lai Cao Province sees first snowfall
Cold spells last weekend reduced temperatures in some mountainous regions of the northern province of Lào Cai, said an official of the Lao Cai Meteorology and Hydrology Center.
Average temperatures in the region ranged from a high of seven to a low of two degrees Celsius.

A light, 30-minute snowfall occurred in Sa Pa at around 2:00 p.m. last Friday.

It was the first snowfall in Viet Nam so far this year.

Experts said that more snow will fall if temperatures continue to remain cold.