In order to meet travelling demand on the Tet (Lunar New Year) holidays, Saigon Railways Joint Stock Company decided to sell additional 17,500 Tet tickets.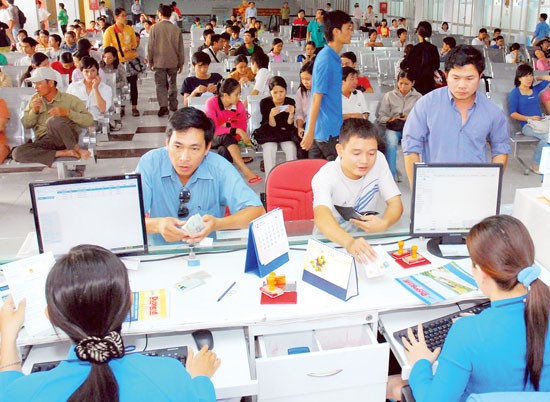 Passengers buy train tickets for Tet holiday.
This is the second round of ticket sale with around 16, 814 tickets for Saigon to Nha Trang/ Quang Ngai route, and 1, 386 tickets for Saigon- Hue/ Hanoi route which begins selling at 8 am on November 10.
The Saigon Railways Company will run the SH 3 and SH4 express cargo trains from Giap Bat station to Song Than station and vice versa on November 7.
In addition, the company is freely transporting aids to flood- hit provinces at Song Than Railway Station