On the sideline of the 13th National Assembly's 8th session on October 21, Minister of Transport Dinh La Thang said that construction of Long Thanh International Airport was necessary but disadvantageous at that time because of public debts.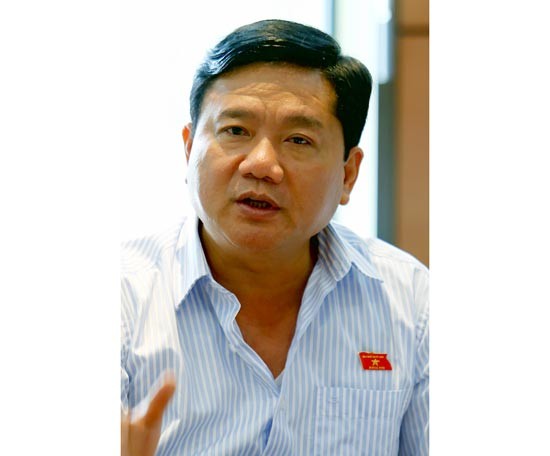 Transport Minister Dinh La Thang (Photo: SGGP)
According to Minister Thang, although the Government has reported that public debt is under control, it has quickly increased with not high solvency.

Construction of Long Thanh International Airport is necessary to reduce pressure for Tan Son Nhat International Airport which will become overloaded in 2025-2030.

The Tan Son Nhat Airport cannot be broadened because it will require US$9 billion for site clearance and relocation of 500,000 people surrounding the airport. In case it can be done, opening a link road to the airport is impossible.

The ministry has carefully calculated measures to reduce pressure for the Tan Son Nhat Airport and found that the construction of Long Thanh Airport is more reasonable, said Mr. Thang.

However, the problem is financial source as the project will require US$7.8 billion merely in the first phase from 2025-2030.

Of these, the State Budget will spend VND24 trillion (US$1.13 billion) for site clearance, resettlement and building of tax and customs headquarters. This will put a financial burden of VND5 trillion a year on public debts in the five year phase.

The rest amount is expected from Official Development Assistance source, Public Private Partnership, and investors.

Minister Thang will present the project to the NA for collecting opinions during the NA session on October 29. If the NA approves the project, the Government will complete and submit a report in the next session.