Vietnamese Ministry of Education and Training (MOET) considered international cooperation as one of seven key strategies to develop the higher education. However, mushrooming international cooperation programs in education have raised public concerns about the quality of the cooperation form.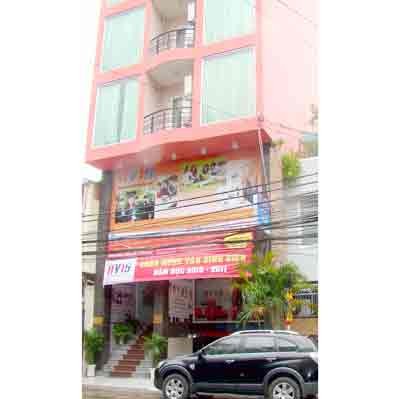 Viet My Joint stock Company still open new course although it has not been licensed to providing training course (Photo: SGGP)
Not only universities or colleges but also other ministries and sectors are willing to cooperate with unclear educational institutes in abroad.
For instance, a joint stock company My Viet in district Tan Binh self-proclaimed itself as an international school My Viet in collaboration with the International University in the US offered bilingual programs to train IT and economic. Nearly 300 students registered the course worth US$4,000 per person.
After 300 students enrolled on the course, the school looked for a capable partner but its efforts have been unrewarded. The school leaders transferred enrolled students to another school.
The new partner told students that they will study a course provided by the University of Northwest which does not exist according to a verification of the US Embassy in Vietnam.
Students must pay the course in cooperation programs but they just achieved diplomas whose are written in English but the curriculum and quality are the same like in home universities.
Currently many enterprises exploited the loophole in the law to have investment license in providing courses of master, BS or PhD. They then made cooperation with a partner in abroad to open international cooperation programs.
A clarification should be made by schools once they find out partners for a cooperation program that it is for the benefit of students or they just want to improve budget. Adequate facilities, well-trained teaching staff and good curriculum are needed for a good higher education cooperation program. Of three requisites, good lecturers are most important.
In the are of integration trend, cooperation in providing training is an encouragement but MOET must keep tabs on these program as well as foreign partners. In addition educational institutes have to make its cooperation programs as transparent as possible to learners.