The party chief of Quang Ninh province has been given around-the-clock police protection following a death threat he received from illegal coal miners in the northern province.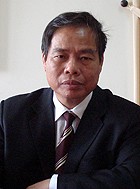 The Secretary of Quang Ninh Party's Committee, Nguyen Duy Hung
Nguyen Duy Hung received a mobile message on Monday to the effect that hit men had been hired to follow Hung's every move and take him out when the chance arose.

Mr. Hung says he is being threatened because of Quang Ninh's successful campaign against illegal coal mining.

Within three days of the campaign starting, the local authorities had seized 105 barges carrying more than 10,000 tons of contraband coal. A further 200 coal barges are yet to be checked out.

At a meeting with the Central Anticorruption Steering Board on Wednesday, Quang Ninh officials said they were committed to eradicating illegal coal exploitation in Quang Ninh.