The management board for southern waterways under the Ministry of Transport signed a contract yesterday for a project to develop and upgrade the traffic infrastructure in the Mekong Delta region at a total cost of US$312 million.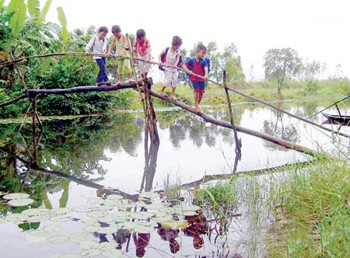 A US$312 million project is underway to upgrade waterway traffic in the Mekong Delta
Under the project, the region will upgrade and improve its waterway traffic system to subsequently reduce traffic congestion and facilitate local and cargo transportation in 13 provinces and cities of the Mekong Delta.
Constructors will dredge canals, upgrade and broaden dykes in coastal areas from HCMC to Ca Mau Province and some new waterway routes will also be opened.
The project will also upgrade highways 53, 54, 91 and construct 12 new bridges. Roads will be raised and new sewerage systems will be installed in low-lying areas.
Presently the congested waterway traffic costs 15 percent more in Vietnam, than other countries in the South-East.