President Truong Tan Sang on November 28 sent a letter of praise to two men living in Hanh Tin Tay Commune of Nghia Hanh District in the central province of Quang Ngai for saving the lives of hundreds people in the recent floods.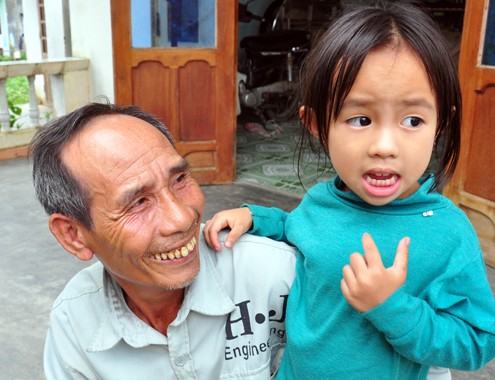 Phan Thuan - one of the two men praised by Vietnamese President for saving hundred people in the recent flood
The two men from Quang Ngai Province, Ho So and Phan Thuan, braved the turbulent floodwaters to row boatloads of people to safety from the low-lying Cat Village in Hanh Tin Tay Commune.
In his letter, President Sang wrote he was deeply touched on hearing how the two men, despite their old age, braved the dangerous floodwaters to tow hundreds of people to safety in the night.
Their deed is a manifestation of traditional Vietnamese kindness and truly lives by the adage 'Love your neighbor as thyself'.
President Sang praised their brave act as a great exemplary feat and wished them and their family good health and happiness. He hoped that the two men and their fellow villagers would continue to help, protect and support each other in times of distress and overcome this difficult phase, while continuing to work towards the development of the district.