Amid the current Covid-19 surge across the Southern provinces and cities, Ho Chi Minh City Power Corporation (EVNHCMC) and the Southern Power Corporation (EVNSPC) have been implementing plans of ensuring continuous and stable power supply with the top priorities of Covid-19 prevention and control, production and daily lives of residents.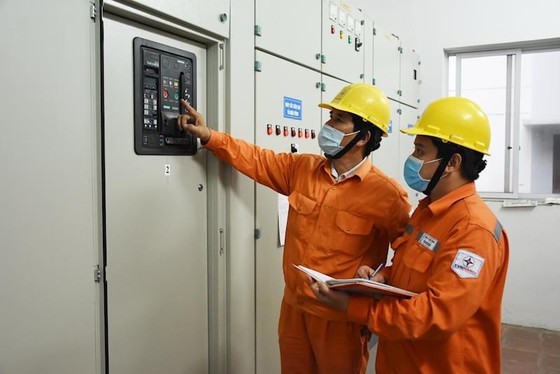 (Illustrative photo: EVN)

Besides that, EVNHCMC is striving to give its highest priority to the 15 field hospitals, 301 hospitals, medical and quarantine facilities, Covid-19 checking points in the city.
In addition, EVNSPC is trying its best to continuously supply power at the pandemic checking points at the border areas between Vietnam and Cambodia in the provinces of Binh Phuoc, Tay Ninh, Long An, An Giang, Dong Thap and Kien Giang.

EVN required the power generation investors to closely coordinate with the National Load Dispatch Center to strictly perform the moderation orders to safely operate the national power system, especially when the power consumption in the Southern provinces and cities decreases following the Prime Minister's Directive No.16.