The conference was held at the FLC International Conference Center in Quy Nhon city, the central province of Binh Dinh Province.
The 1,900 km long coastline along North Central and Central Coast region plays an important role in the Strategy for sustainable development of marine economy under Resolution No. 36-NQ/TW. It is where each and every element of Vietnamese tourism resources converges, with several heritage sites recognized by UNESCO.
Tourism is slowly becoming a strong incentive for smokeless industry in the Central region, as stated by the Ministry of Planning and Investment. In 2018, the whole region welcomed over 54 million tourists, of which 11.9 million were foreign visitors, earning a total of VND121,670 billion (US$5,240 million).
The debut of new national airlines or introduction of major highways have provided visitors various means to access Central region tourism.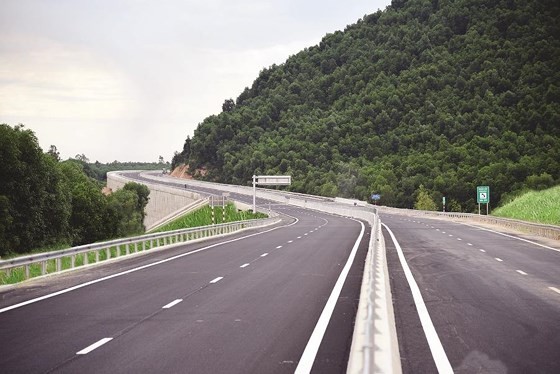 Da Nang - Quang Ngai Expressway supports goods trading and travelling

Despite the leverage, tourism in many central provinces has not reached its full potential. Most areas are still dependent on the exploitation of natural resources for tourism without proper serviceable infrastructure or local-centric commodity.

A new breeze for Central tourism

For the past 3 years, the face of Central tourism is gradually shifting thanks to the emergence of international standard resorts and recreational areas funded by reputable corporations.

One notable pioneer of this model is FLC Quy Nhon, the first 5-star eco-tourism resort in Quy Nhon city, Binh Dinh province owned by FLC Group and put into operation since 2016. This was also the location chosen to hold the Central economic development conference.

The complex consists of nearly 1,000 hotel rooms, a conference center which can seat up to 1,500 guests, a 36-hole golf course, and a wide array of modern recreational facilities.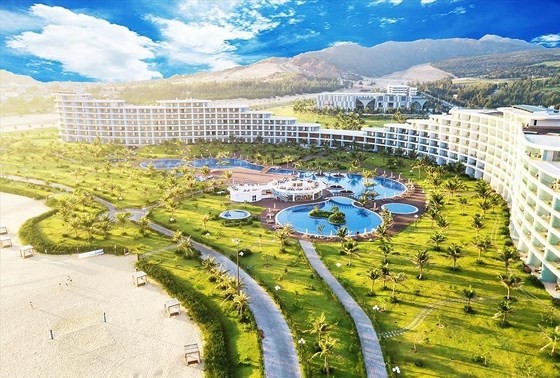 FLC Quy Nhon, the ecotourism tourism complex helps to promote tourism in Quy Nhon, Binh Dinh
The model has proven its impact by boosting tourist flows to Quy Nhon, shown by the escalated number of flights landing in Phu Cat airport from 3 - 5 per week in 2017 up to 35 - 40 at present. In 2018, revenue from tourism in Binh Dinh increased by half compared to the same period last year, amounting to more than VND3 trillion (US$129 million).
Appointing Binh Dinh to host a large-scale conference on economic development of the whole Central region, the State apparently acknowledged the province's recent efforts in economic development.
As representative of all localities in the Central region at the conference, Binh Dinh's spokesperson will propose to the State and Government plans for investment in pivotal traffic routes, seaports and economic zones, as well as turning Phu Cat into an international airport.
Tourism advancement that can fully utilize the province's excellent potential and resources is a complicated task, especially in the face of touristic competition and abrupt climate changes.