Can Tho City's administration has decided to invest more than VND700 billion to develop its electricity grid.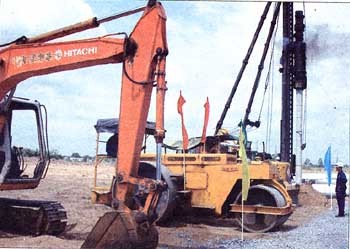 Construction site of the O mon power plant, 10 km south of Can Tho City (Filed photo)
The total length of new electricity lines will be over 3,000 kilometers, installed in nine districts.
The development plan aims to connect over 98 percent of the city's households to the electricity grid in 2010. This is part of a long-term plan, with the Government giving priority to developing and broadening access to electricity.
Can Tho City is located in the center of the Mekong Delta and shares boundaries with five provinces.