This morning, authorities mobilized functional forces to cut trees on the main streets, call vessels operating at sea to seek shelter to avoid typhoon or move out of dangerous zones.
This morning, Binh Thuan province committee for natural disaster prevention & control sent also its urgent dispatch to locations asking to take preventive measures to cope with the typhoon.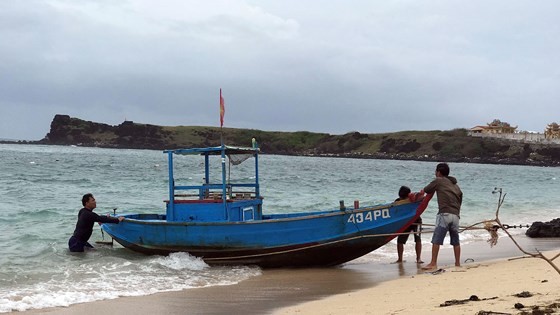 The national center for hydro meteorological forecasting said tonight November 23, the typhoon will affect directly areas in the southern province of Binh Thuan. The typhoon would ahead to Phu Quy Island District causing many damages about the property, infrastructure work. Local authorities called for units to ensure safety for visitors who are traveling in the Island.
Phu Quy district People's Committee took necessary measures to move residents in low-lying areas and areas which will be affected directly by typhoon to safety areas before 5pm.