Pristine white beaches and sparkling blue waters of Phu Quoc Island in the Mekong Delta Province of Kien Giang await anxiously the opening of the island's first casino.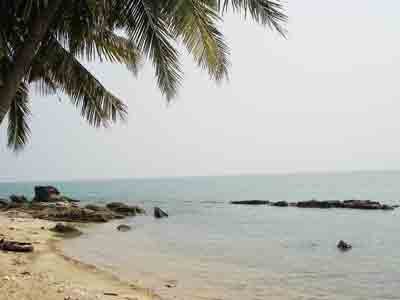 Phu Quoc Island can boast of its pristine beaches and virgin tropical rain forests (Photo: Khanh Thy)
The anticipated US$4 billion casino and resort complex will cover 135 hectares of Bai Da Chong area in Bai Thom commune of Phu Quoc Island, South Vietnam's tropical paradise.
 
The Vietnamese government has given the green light for the project that will have 100 percent  foreign investment.
Foreign investors will be required to pledge guarantees in investments of the entire amount of $4 billion and prove a background in the field of casino operations. They will also be required to cover a one time payment lease of the proposed land for the entire period of 70 years. Operating license will be valid for 30 years.
A planning committee headed by Dang Huy Dong, deputy minister of planning and investment met with consultants from countries across the globe in Kien Giang Province to discuss the construction of a casino in the island.
Foreign consultants were of the view that in addition to building the casino and resort complex, trained personnel will be required, besides other costs and hence the government should adopt preferential policies. Under Vietnamese law, only foreign passport holders are allowed to use the casino facilities.
With a coastline of about 150 kilometers and virgin tropical rain forests, Phu Quoc island, once famous for its fish sauce, opened up to tourists about a decade ago and now many international and domestic investors are flocking here to develop hotels, resorts and other lucrative tourist projects.
The 561 square kilometer island is strategically located, about an hours flying time from Ho Chi Minh City, Singapore and Thailand.
The government plans to make Phu Quoc Island a centrally administered special economic zone by 2020, attracting two to three million visitors per year.
One the same day, Nguyen Van Sau, deputy chief of the Island Planning and Investment Board, said the province People's Committee has decided to revoke the licenses of three resort and commercial complexes run by Dong Nam Company, Phu An Company and Vietnam Airlines as these projects were financially unstable.