Party members and state officials will commute to work using bicycles on March 25, said the People's Committee of Hoi An on February 20.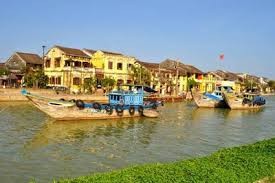 Hoi An ancient town
The event aims to raise awareness of environmental issues and to promote Hoi An as a cultural, eco-friendly, tourist city.
The People's Committee will also encourage residents to use their bikes as more sustainable method of travel starting April 1.
The city organized the country's first "Car Free Day" on Sept. 9, 2012.