No injury was reported in a lorry flame and a truck turnover as they went through the Hai Van Tunnel between Hue and Danang City Wednesday.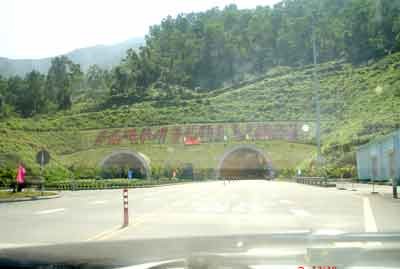 Entrance to Hai Van Tunnel (Photo: Q. Vu)
A lorry while going through the tunnel at 7AM blazed inside the tunnel. Hai Van Road Tunnel Management and Developing Company and firefighters of the central city of Da Nang arrived on the scene to extinguish the fire but the incident has caused traffic congestion in 20 minutes in the tunnel.
According to police, the accident happened may be due to electric fire risk.
Before the accident, a truck transporting over 30 tons beers from Hue to Da Nang had turned over suddenly when it passed through the tunnel, barricading the entrance into the tunnel.
It resulted in an enormous traffic jam all along the tunnel in 14 hours.
The truck was at last moved away the tunnel by the rescue crews and traffic flow again.